With water quality and quantity throughout the world decreasing at an astonishing rate, we need to take care of what water we do have. The water we do have can sometimes be of a standard that is either unpleasant to drink or is unsafe.
If we want to ensure we have peace of mind that the water we drink is safe we turn to conventional methods of water sanitation for drinking. We either spend money on big expensive system that need maintain or we tip chemicals into our water source that add nasty by-products that we then consume.
Now we have a solution that is easy to use, cost effective and give versatility for your home and family.
PURA offers an on bench system, no larger than an A4 piece of paper that will filter all chemicals, pathogens and viruses from any water source. The PURA unit will then give you the added advantage to select from ambient water, hot water for a tea or coffee without the need to boil the jug, and the perfect temperature water for making up baby formula for the little one in the family.
Having the PURA water purifier in your home you can have the peace of mind that the water you drink is safe no matter what the water quality is from the town water supply or from your own bore, stream or tank water.
Order yours today.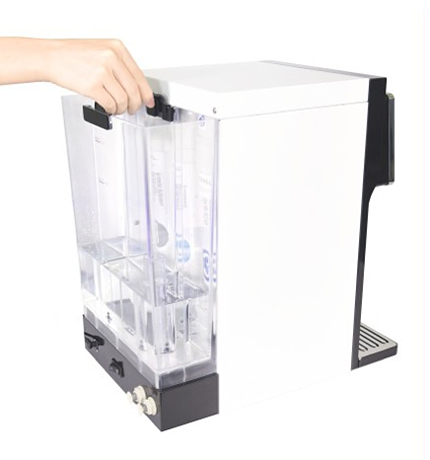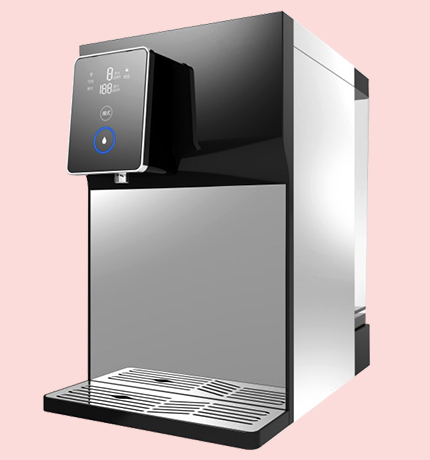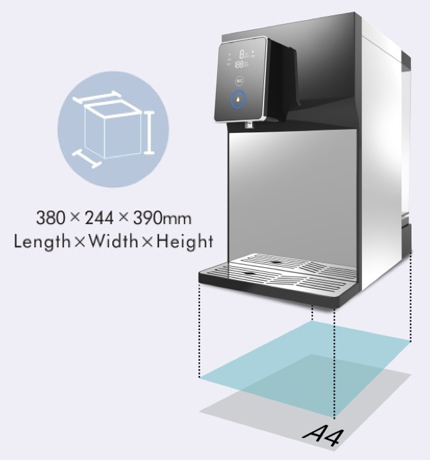 A footprint no bigger than a sheet of A4 paper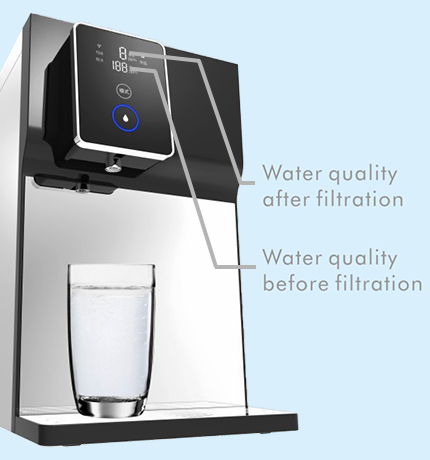 Real-time water quality monitor
Filtration
The PURA benchtop water purification system features a 3 stage, 5 layer filtration system.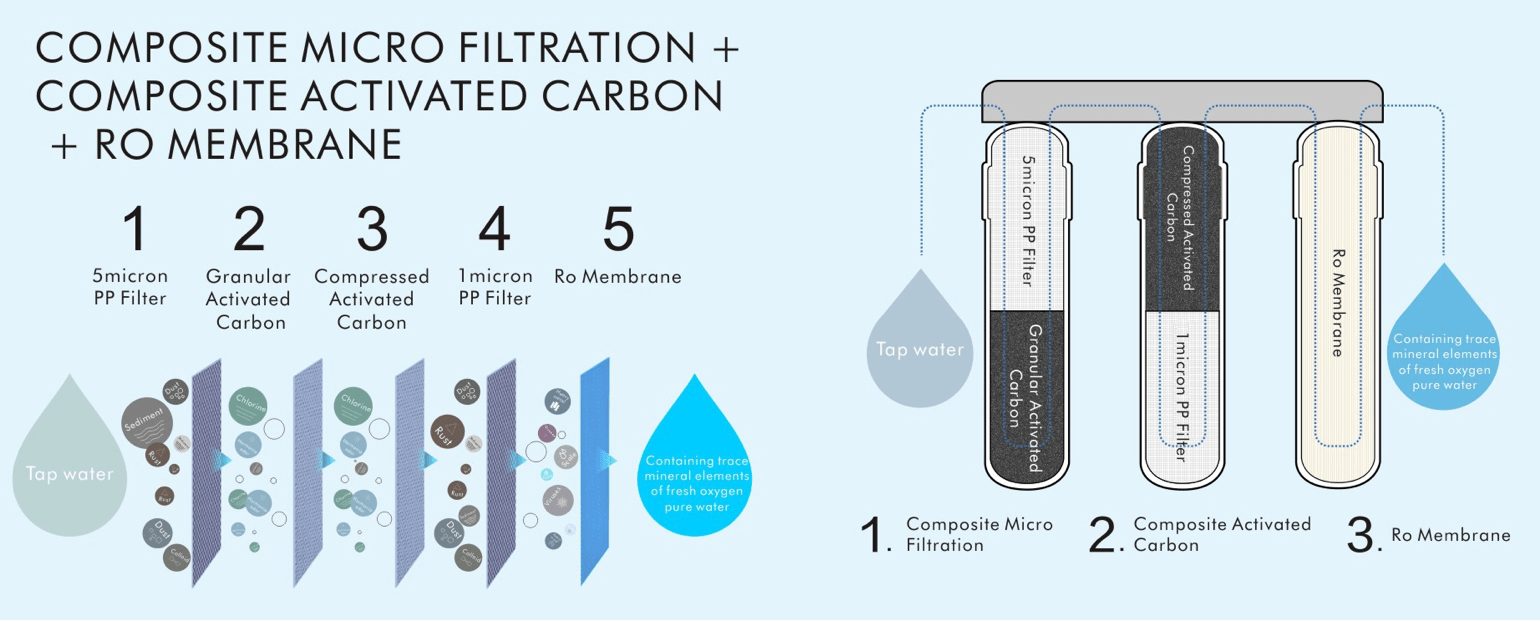 Stage 1
Composite Micro Filtration
Removes sediment / rust / large impurities / bleaching powder / odors / organic material
Stage 2
Composite Activated Carbon
Removes chlorine / disinfectant by-products / organic material
Stage 3
Ro Membrane
Removes bacteria / viruses / heavy metals / antibiotics / pesticide residue